Injured in CAR accidents, MOTORCYCLE accidents, TRUCK accidents or FALL-DOWN accidents, such as slip and falls?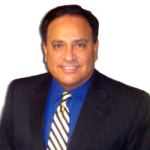 We've worked all kinds of cases to obtain fair compensation for those who were injured due to someone else's fault, by serving thousands of clients over the past two decades.
Frank Myers has been lead counsel in dozens upon dozens of jury trials, and he has practiced in Florida's civil courts, Florida's federal courts and in the U.S. Supreme Court since being sworn in as an attorney in 1993.
Frank Myers from Fort Myers. MYERS LAW!
The do's and don'ts of what to do if involved in a car accident in Fort Myers:
Driving Interstate 75 poses a substantial risk to Southwest Florida drivers, as it is common to hear of fatal accidents on an almost weekly basis. What should you do or not do if you're involved in an accident? First, seek safety at the scene. At Myers Law, we think of your safety as the highest priority so, if you're in an accident, get yourself out of harm's way, if you can. Hope for the best, but be prepared for the distracted driver who doesn't realize your vehicle is stopped for an accident.
Second, seek medical care. If you're injured, make sure you see a doctor, even if it's to make sure everything's alright. At Myers Law, we've had people die when they thought their injuries were minor, but they were bleeding internally.
Third, call law enforcement to document the accident. Don't converse unnecessarily with the other driver, but feel free to give a full account to the investigating officer. It's important, and Florida law gives you the privilege of talking with the officer without your words being used against you in a court of law.
Fourth, if possible, take cell phone pictures of all vehicles involved in the accident, even if no damage appears on them. You may later need the photos, even if for simply proving property damage to your vehicle.
Why should I consult with an attorney and not handle a car accident on my own?
Those who are involved in car accidents often underestimate the insurance companies' power in such circumstances. Insurers bring to the task trained and experienced professionals, called claims adjusters, to analyze who's at fault and to assess what damages have been caused. The insurers may even retain their own attorneys to help them resolve any claim you may have arising from your accident. Then, why would an untrained individual try to deal with these professionals on his or her own? It would be unwise, so consult with us in the Law Office of R Frank Myers to help. Studies have consistently shown that, when paying claims, insurance companies pay more to claimants with attorneys than they do to unrepresented claimants. Myers Law can help.
What if I'm seriously hurt in an accident?
You may have to deal with serious injuries the rest of your life. If you are seriously hurt, then immediately get the medical care you need. There is a source of car insurance at your disposal, even if you don't have health insurance. Don't forget that Personal Injury Protection [PIP] is mandated under Florida law, so you've already paid for PIP coverage which will pay 80% of your medical expenses, as well as reimburse you 60% of your lost wages due to accident-related injuries. Get the treatment you need, not just for now, but for life.
In Fort Myers, Attorney Frank Myers brings over 25 years of trial experience to the Law Office of R Frank Myers. We serve Naples, Fort Myers, Port Charlotte, and surrounding communities like Lehigh Acres and Labelle, with skilled litigation services, whether you go to court in a contract dispute, or you need your personal injury case presented to a jury.
Having grown up in Fort Myers, Frank Myers is a local attorney, and his office can be found in the Gateway community of Lee County – out here where the people are.
If you have been hurt due to the negligence of others, CALL MYERS LAW today (239) 690-3322 to establish your rights and get started on the road to recovery. We'll give you the attention you deserve.
Frank Myers from Fort Myers. MYERS LAW. Call now.