R. Frank Myers, Esq.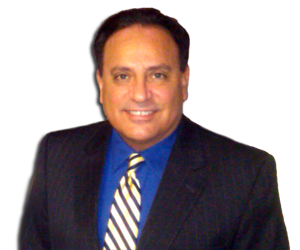 R.Frank Myers, Esq., is the senior litigator at the Law Office of R Frank Myers in Fort Myers where his firm specializes in civil trial litigation, including contact and personal injury disputes. Educated in Fort Myers and starting his practice in Tallahassee in 1993, Mr. Myers has over 28 years of experience in personal injury law, including car accidents, truck accidents, wrongful death cases, products liability, slip and fall cases, and contract litigation.  The Florida Bar has designated Mr. Myers as a Board Certified Specialist in civil trial law.  His experiences also include 28 years of both jury and non-jury civil trials.
BOARD CERTIFIED.  KNOWLEDGEABLE. LICENSED, TRAINED & EXPERIENCED.    MYERS LAW!
Mr. Myers has tried hundreds of disputes in front of judges and dozens of civil cases before juries, representing both injured persons and defendants in personal injury cases and has had the distinction of representing North Florida voters in the Gore v. Bush presidential election litigation that swept through Tallahassee in late 2000. Mr. Myers played an important role in the United States Supreme Court's Gore v. Bush decision where the court declared that the Equal Protection Clause of the United States Constitution dictated that all votes be treated equally- the precise legal argument Mr. Myers introduced to Leon County trial court Judge Sauls with his George Orwell-inspired Animal Farm argument.
His professional affiliations include The Lee County Bar Association, The Florida Bar and The American Bar Association. He is a member of The United States Supreme Court, The United States District Court for the Northern District of Florida, The United States District Court for the Middle District of Florida, and all state courts in Florida.
Education
Mr. Myers earned his B.A. degree, summa cum laude, from the University of Central Florida in 1990 and later earned his law (Juris Doctor) degree, with honors, from the Florida State University College of Law in 1993, after entering the legal profession as a legal assistant in 1989 (before law school). He graduated from Riverdale High School in Fort Myers.