Sued in Court?  Need to sue a person or company for your losses or to resolve a civil dispute?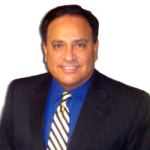 We've worked all kinds of cases to obtain fair compensation for those who were injured due to someone else's fault, by serving thousands of clients over the past two decades.  We've defended over a thousand people who have been sued too.
Frank Myers has been lead counsel in dozens upon dozens of jury trials, and he has practiced in Florida's civil courts, Florida's federal courts and in the U.S. Supreme Court since being sworn in as an attorney in 1993.
Frank Myers from Fort Myers. MYERS LAW!
The do's and don'ts of what to do if you are sued in Court:
First, identify the exact date on which you must respond to the lawsuit (OR perhaps file a lawsuit).  Answering a lawsuit is usually required within 20 calendar days of the day on which someone gives you or your family member papers filed in the Courthouse. Also, Statutes of Limitations apply to when you can file lawsuits, so make sure you are not about to run out of time so you can make your appointment BEFORE the applicable statute runs out.
Second, if at all possible, call a civil trial attorney and make an appointment to get some help.
In Fort Myers, Attorney Frank Myers brings over 28 years of trial experience to the Law Office of R Frank Myers. We serve Naples, Fort Myers, Port Charlotte, and surrounding communities like Lehigh Acres and Labelle, with skilled litigation services, whether you go to court in a contract dispute, or you need your personal injury case presented to a jury.
Having grown up in Fort Myers, Frank Myers is a local attorney, and his office can be found in the Gateway community of Lee County – out here where the people are.
If you have a conflict with others, CALL MYERS LAW today (239) 690-3322 to establish your rights and get started on the road to recovery. We'll give you the attention you deserve.
Frank Myers from Fort Myers. MYERS LAW. Call now.