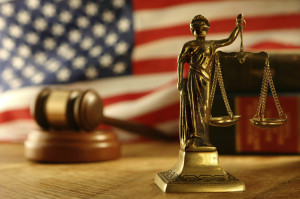 Effective January 1, 2014, we'll see a couple of new laws probably affecting those around us. Specifically, Florida's minimum wage rises by $.14 per hour, and residential landlords are specifically required to give their tenants security deposit disclosures. There may be other federal and Florida laws going into effect on January 1st, but this is just a couple of them.
Florida's minimum wage will increase from $7.79 to $7.93 per hour and, for servers who also collect tips, it's rising from $4.77 to $4.91 per hour.  Workers should see these increases within their first 2014 paycheck.
As far as landlords, who rent out residences are concerned, Section 83.49 of Florida Statutes has been amended to require a landlord to specifically give notice to their tenants concerning security deposit procedures. At the landlord's discretion, those notices can either be inserted into lease agreements signed after December 31, 2013, or the landlords can elect to give formal written notice after the tenancy starts.
If a landlord does not include the disclosure in its lease agreement, then it must provide such written notice within 30 days after receiving the tenant's security deposit.
This new disclosure requirement does not apply to landlords who rent out less than 5 residential properties; who rent commercial properties; or, who lease out self-storage rentals.
The Florida Legislature specifically set forth the terms of the disclosures it wanted residential tenants to get, to wit:
"Your lease requires payment of certain deposits. The landlord may transfer advance rents to the landlord's account as they are due and without notice. When you move out, you must give the landlord your new address so that the landlord can send you notices regarding your deposit. The landlord must mail you notice, within 30 days after you move out, of the landlord's intent to impose a claim against the deposit.  If you do not reply to the landlord stating your objection to the claim within 15 days after receipt of the landlord's notice, the landlord will collect the claim and must mail you the remaining deposit, if any."
"If the landlord fails to timely mail you notice, the landlord must return the deposit but may later file a lawsuit against you for damages.  If you fail to timely object to a claim, the landlord may collect from the deposit, but you may later file a lawsuit claiming a refund."
"You should attempt to informally resolve any dispute before filing a lawsuit. Generally, the party in whose favor a judgment is rendered will be awarded costs and attorney fees payable by the losing party."
"This disclosure is basic. Please refer to part II of Chapter 83, Florida Statutes, to determine your legal rights and obligations."
For more questions about security deposits, please feel free to give us a call at 850-577-0610.